Are You Ready for the 2020 Census?
Today is Census Day!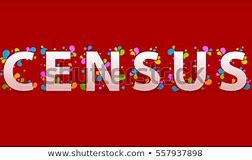 The 2020 Census is now underway. Notifications have been sent to households throughout the state and country. Today, April 1, is Census Day. Census Day is the day that everyone should use as the reference when filling out the Census. Where a resident lives on April 1 is the basis for how they should fill out their 2020 Census.
If you have not done so already, we encourage you to fill out your 2020 Census form. That can be done online, via phone or via email. More information is available in the information you received from the Census Bureau, or click on the link below.
The 2020 Census affects your voice in government, how much funding your community receives and how your community plans for the future. Let's make sure all of Maple Park gets counted!!