Vehicle Stickers Due TODAY
Have you gotten your Vehicle Sticker(s) yet?
The Village of Maple Park requires that each vehicle registered in Maple Park have a vehicle sticker. If you haven't gotten your Vehicle Sticker(s) yet, get them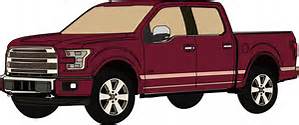 today, because as of tomorrow, each sticker will cost $35.00. There is NO GRACE PERIOD.
Please see the Maple Park Village Code for more information (Title 7, Chapter 2).
You can download the Vehicle Sticker Application here.
May we help you promote your local event?
Events/Activities Submission Requirements
To have information posted on the Village website your Activity/Event must meet the following requirements:
– Event/Activity must be located within the Village of Maple Park.
– Only 4 listings per entity / business / organization for any given month.