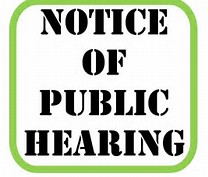 The Village of Maple Park Planning Commission will hold a public hearing on February 21, 2019, at 7 p.m. The purpose of this public hearing is to hear testimony regarding a Special Use Permit for the property located at 18663 County Line Road, Maple Park.
The petitioner, Ideal United Group, is a commercial cleaning company that has been in operation since 2009. The primary focus of Ideal United Group is providing support services, including on-site cleaning and maintenance for the restaurant industry in the Greater Chicago area.
The goal for 18663 County Line Road is to redevelop the property to serve as a corporate base of operations for Ideal United Group. The base of operations will include an approximately 8,500 square foot building that will house a 400 square foot corporate office for accounting and leadership offices,  and the balance of the building will be used for storage of service equipment.
The public hearing will be held at the Maple Park Civic Center, located at 302 Willow Street, Maple Park. The meeting will begin at 7 p.m.
If you would like to give input, but can't make the meeting, please complete the  Citizen Response Form (1 download)  and return it to the Village Clerk at P.O. Box 220, Maple Park. You can also email the form to the Village Clerk, fax it to (815) 827-4040, or drop it off at 302 Willow Street.
If you should have questions please feel free to contact the village office at (815) 827-3309.