Village Office Closed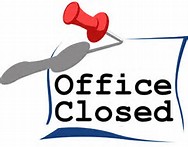 The Maple Park village office will be closed on Friday, March 30, 2018, for Good Friday. The office will re-open at 9 a.m. on Monday, April 2, 2018. Happy Easter!
May we help you promote your local event?
Events/Activities Submission Requirements
To have information posted on the Village website your Activity/Event must meet the following requirements:
– Event/Activity must be located within the Village of Maple Park.
– Only 4 listings per entity / business / organization for any given month.